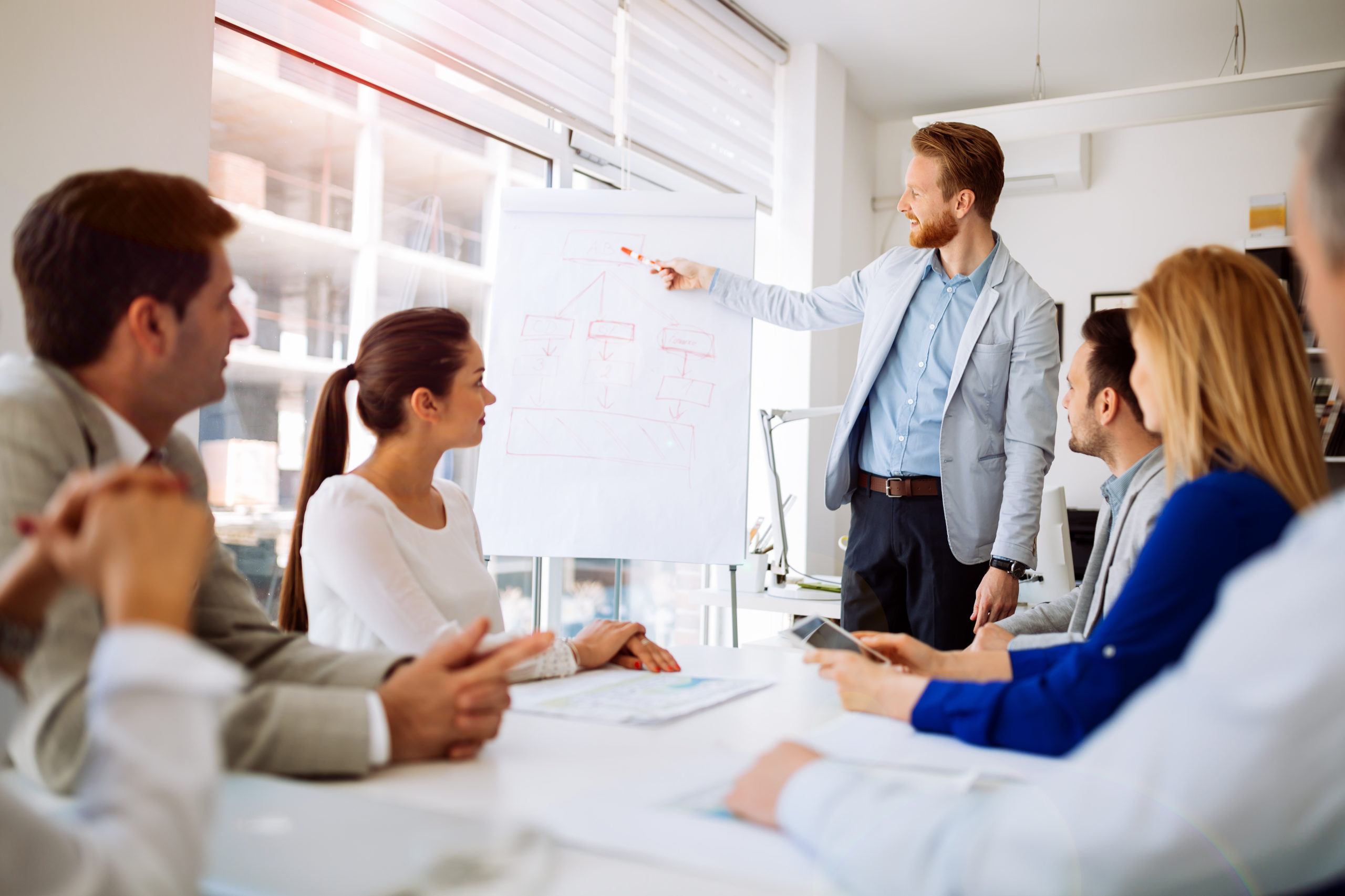 Video of expert practitioners simulating the same board meeting
When learners have finished their Dream Weaver board simulation, their professor will give them a code to access a video below showing experienced practitioners of corporate governance conducting their own simulated board meeting using exactly the same agenda packet.
This experienced practitioners video allows learners who have just gone through their own simulation experience to compare what they and their fellow simulation participants did with what the experienced practitioners did in the very same situation.
The experienced practitioners video below is password-protected.  If you're a learner, then your professor or trainer can give you your password.  If you're a professor or trainer, then please contact us to get a password.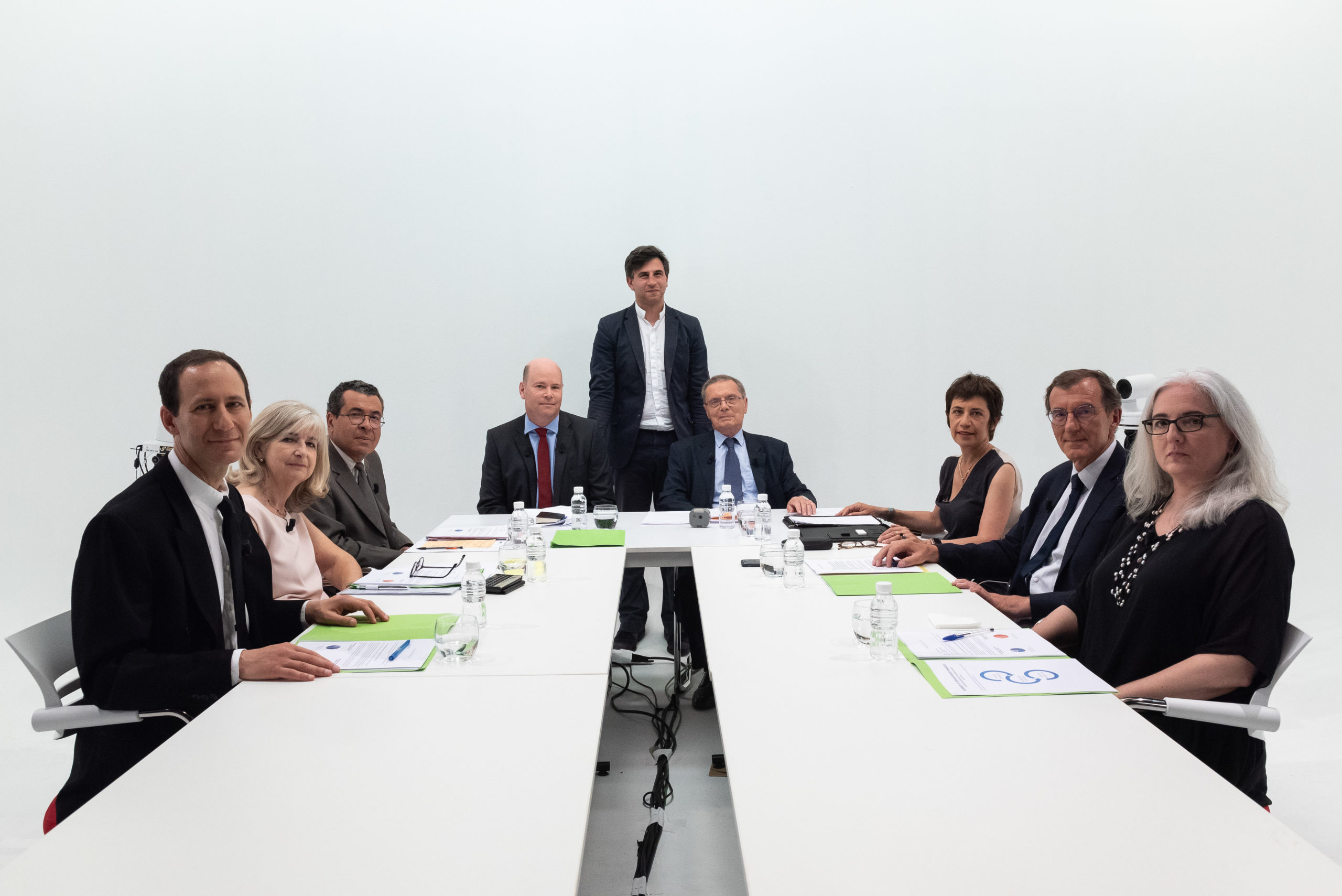 Patrick-Hubert Petit
Corporate Governance Expert
Patrick-Hubert Petit
Patrick-Hubert Petit is an ESCP graduate and a French chartered accountant. He spent more than 30 years with KPMG acting as Audit and Advisory lead engagement partner for major listed companies. He also held managerial responsibilities at KPMG both in France (Head of Audit practice, chairman of the Audit Committee Institute, vice-chair of the KPMG Foundation) and internationally (notably coordination of the French-speaking sub-Saharan African practices). Since 2020, Patrick is acting as independent consultant (training and advisory services) in the corporate governance field.  He is co-author of a recent book ("New challenges of Corporate governance"), publishes articles and participates actively in 2 working groups at the French Institute of Directors ('Audit committees chairmen club' and 'ESG club'). Patrick is also a board member of non-for-profit organizations, Senior advisor of 'Women In Africa' (training and empowerment of female African entrepreneurs) and a member of the ESCP International Advisory board.
l
Daniel Lebègue
Honorary Chairman of French Institute of Directors
Daniel Lebègue
Mr Lebègue is the Honorary Chairman of the French Institute of Directors. He has a long standing career in finance, economics, governance and sustainable development. Mr Lebègue was the former CEO of the French Treasury Department, Ministry of Economics and Finance. He is also the former CEO of BNP (Banque Nationale de Paris). He also directed the Caisse des Dépôts et Consignations. He was the Board member of several major companies (Technip, SCOR, Areva, Agence France Locale, etc.). He also worked in the NGO sector as the Honorary Chairman of Transparency International France. Mr Lebègue also teached Finance at University level at Sciences Po Paris.
Monica de Virgiliis
Non-executive Director at Airliquide S.A. 
Monica de Virgiliis
A former +$1Bn division senior manager in the semi conductor industry, and later chief strategy officer at the French Atomic and Alternative Energy Commission where I have enriched my perspective on disruptive innovation for a future low carbon economy, I have embraced energy transition as a mission by developing a portfolio of non-executive director roles at European energy and technology companies. I bring an in-depth knowledge built across +20 years within a fast moving, capex-intensive industry, combined with an extensive experience as non-executive director across various stages of the energy value chain. I am currently the Chairwoman at SNAM S.p.A. a leading European operator in natural gas transport and a Supervisory Board member at ASM International N.V. the Europe's second largest semiconductor equipment maker.  As aside, I have founded and am chairing
Chapter Zero France,
which is a forum that enables non-executive directors and chairs to gain awareness and understanding of the business risks associated with the climate challenge, assess the resilience of their business strategy and generate value through adaptation and mitigation opportunities. Chapter Zero France is formed under the auspices of the World Economic Forum as a part of the global
Climate Governance Initiative
along with more 25 other Chapters across the world.
l
Drew Shagrin
Professor of Business Law at ESCP Business School
Drew SHAGRIN
Drew Shagrin, a member of the bar of the State of California, practiced transactions law there for nearly a decade, rising to partner in a San Francisco law firm. He also spent ten years as an entrepreneur in France. Today Drew is a permanent faculty member at ESCP Business School, where he teaches and writes about issues at the intersection of business and law, with an emphasis on corporate governance. Drew is also a cofounder of the Institute for Corporate Governance.
l
Donna Costa
Corporate and Nonprofit Director
Donna Costa
Donna Costa is a former executive of Mitsubishi Chemical in the United States, Germany and Japan. She has a background in law, compliance, governance, ethics and risk management. She is currently an advisor to corporations and nonprofits on corporate and business strategy and ESG. She has served as a board member on corporations in the US, Canada, Brazil and Japan, and on the boards of a number of nonprofits. Donna has been a National Association of Corporate Directors (NACD) Corporate Fellow in the US since 2014, was accredited by the Japanese Board Training Training Institute in 2014, and earned her Certificate of Sustainable Capitalism and ESG from Berkeley Law in 2021.
l
Eric Thomas
Eric Thomas graduated from the French University Paris Panthéon Sorbonne. He spent most of his career in the high-tech industry and participated as general counsel to most of the restructurings which took place in Europe in this industry. He began his career in 1981 in the petroleum industry at Total as International Tax Lawyer. In 1986, he joined the Matra/Lagardere Group where he worked for more than ten years mainly on M&A matters related to the high tech activities of the group ( space, defence, automotive telecommunications industries..). During this period, he was involved in Aerospatiale Matra privatization process and became General Counsel of the same. He was thereafter right from its inception in 2000 up until 2004 appointed as EADS first General Counsel (former Airbus). He joined Rexel and thereafter Thales from 2006 to 2011 as General Counsel. In early 2012 he was appointed as EDF General Counsel. From July 2014 to the end of 2021, he returned to the Lagardère group as General Counsel. He is moreover member of several professional associations and a lecturer.
l
Eliane Rouyer-Chevalier
Independant Director / Non-executive Board Member
Eliane Rouyer-Chevalier
Eliane Rouyer-Chevalier has been an Independent Board member at Legrand since 2011. She is also NED at Ipsos, member of the Audit Committee since 2019. In 2022 she created the Executive Education Masters: in Governance & Climate at Paris Dauphine University, after having created a Masters for Investor Relations and Financial Communications at the same University in 2013. She is an expert consultant in emerging markets through missions at IFC World Bank. She has been a member of KPMG International Corporate Governance program since 2017. She was EVP from 2009 to 2012, member of the Executive Committee at Edenred, leader in payment solutions. Prior to this, she was Head of IR at Accor until 2009 and chaired the French Association of Investor Relations (IR Cliff) for 10 years until 2014. Eliane Rouyer-Chevalier has a Master's Degree in Economics from Paris Assas University of Law and Economics. She was honored by the French distinction as Chevalier de la Légion d'honneur.
l